Advanced Engineering and Special Services
Finite and Numerical Analysis, Industrial Design, Rapid Prototyping, an In-house Machine Shop, and more – you can have confidence in our excellent reputation that's built on 17 years of principles-based engineering.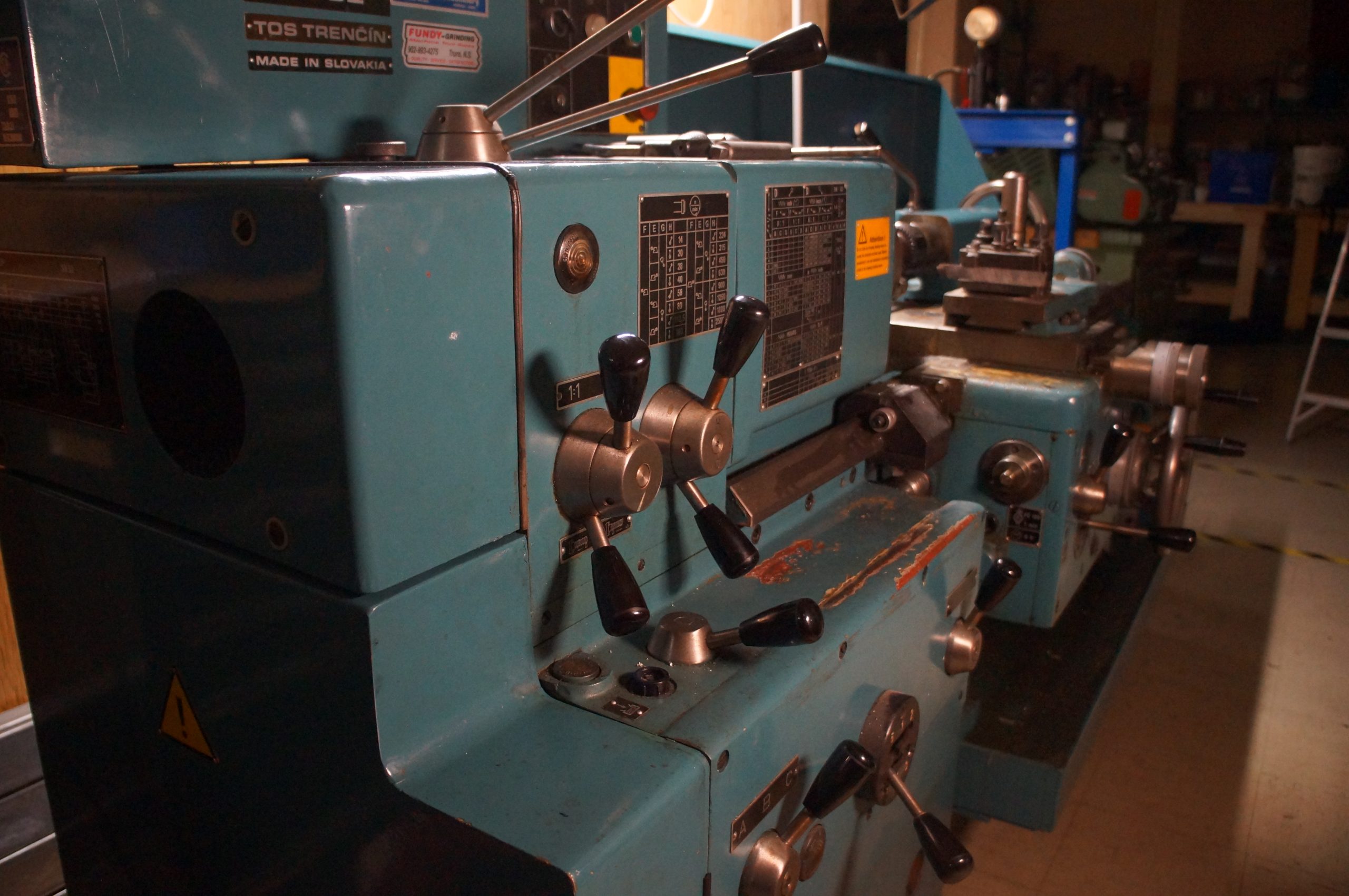 Test and manufacture with ease.
Enginuity's In-house Machine Shop
Having in-house machining capability gives Enginuity the ability to quickly create and iterate prototypes, modify off-the-shelf parts, and produce last-minute tools, jigs, and components for assemblies under change.
Being closely integrated with the mechanical design team on a project allows for design review and changes during manufacture, limiting expense and delays, and ensuring quality and functionality in the delivered product.
Our Machine Shop capabilities include the following:
Let us know how we can help and we will be in touch with you soon.
Design with the end in mind.
Because no matter the complexity of a project, ultimately, people are going to use it.
Industrial Design is an interdisciplinary design process that bridges the gap between technical engineering aspects of product design and makes sure there's always someone thinking from the end user's perspective.
Industrial Design is an integral part of Enginuity's Design Control Process, and you can learn more about it here. You can also read about how UX is plays a part in Industrial and Engineering Design.
Think your project could benefit greatly from Industrial Design? Don't hesitate to let us know: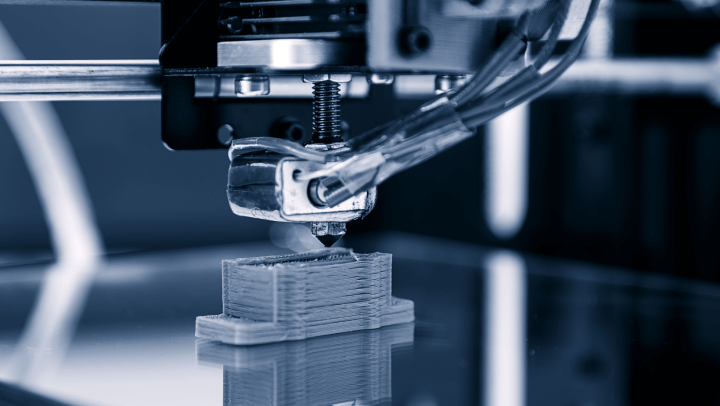 Turn your ideas into reality — fast.
Rapid Prototyping at your fingertips: faster run time, higher precision
Enginuity offers in-house rapid prototyping so you don't have to wait long.
Our capabilities include CNC Machining, 3D Printing, and Injection Molding — everything you need so you don't have to wait long turnaround times.
Need your design done quickly, creatively, and on budget? Let us know.
Safety and standards come first.
Led by Enginuity's TÜV® Certified Safety Engineer, one of the only few in Atlantic Canada
Make sure that your design is safe and up to standards.
Our Functional Safety Assessments cover risk analysis, codes, and standards.
If you need help in doing a Functional Safety Assessment, let us know.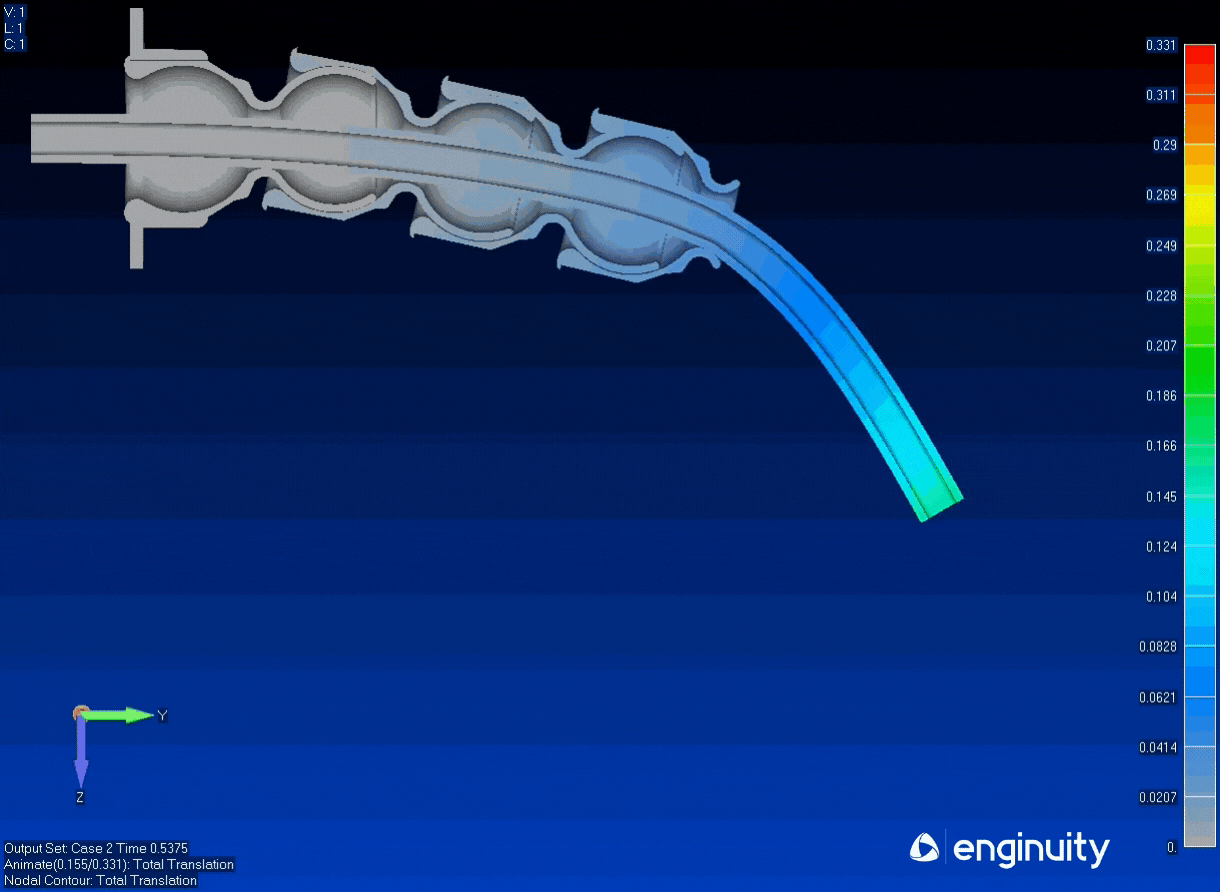 Ensure your design won't fail.
De-risk, optimize, and reduce costs in the process.
With Finite Element Analysis (FEA) and other Numerical Analysis methods, you can have confidence that your design is as optimal as it can be.
Our Advanced Simulation Methods allows you to de-risk your project and ensure that your design can endure real loads. By being proactive, you can be rest assured that your design won't fail.
Want to know more about FEA? Reading this can help.
Think you need FEA? Talk to us and we'll help you figure it out.
Design Validation
including proof of concept and prototype testing, is the cross-disciplinary foundation of our Product Development Process and encompasses product improvement, industrial controls, and industrial design.
Detailed Analysis Services
include functional analysis, failure analysis, and all forms of Finite Element Analysis (FEA) – including linear and non-linear materials, static and dynamic, thermal, Computational Fluid Dynamics (CFD), and large displacement models.
We also perform real-world testing and design custom test equipment for unique testing challenges, including both non-destructive and fully plastic testing models.
Material Analysis and Specification
considers design and optimal materials used – including manufacturing processes, load and lifespan requirements, regulatory and safety implications, suitability for use, end-of-life disposal, and a host of other factors.
Our team is familiar with all common and exotic manufacturing materials.
Structural Design
guarantees optimal function and safety of machinery and structures. Sophisticated analysis tools combined with decades of accumulated experience in many fields allow for reliable and efficient structural design.
Risk Analysis
with best practices, and staying on top of research, technical reviews, and state-of-the art technologies are always a priority.
Fabrication Techniques
include all standard methods of product and structural fabrication. In-house CNC machining and turning as well as 3D printing provide very rapid iterations of ideas and demonstration of fit-for purpose designs.
In addition, a partial list of manufacturing experience on the Enginuity team includes: welding (carbon and stainless steels, aluminum, titanium, polymers), injection molding, casting, forging, stamping, winding, spinning, hydro-forming, composites/FRP and more.
Machine Shop
Includes the following equipment:
4-axis CNC milling machine
2-axis CNC lathe
Assembly and testing
Manual drill presses
Manual bench mill
12″ semi-auto cut-off saw
Dry shop air throughout
Material handling (forklift, mobile gantry, lifting and rigging gear)
Pneumatics test bench
Wet lab with washdown
Hydraulic shop press
Design for Manufacturing (DFM)
is the complex series of tasks associated with taking a fully-functioning prototype and making it in volume, including supply chain selection, design optimization, COGS pricing and analysis, first article testing, and packaging design.
Safety and Designing to Standard
is led by Enginuity's TÜV® Certified Safety Engineer, one of only a few in Atlantic Canada, and covers risk analysis, codes, and standards.
Subject Matter Experts (SMEs)
are on call to build capacity and meet client needs.
We are recognized experts
in product design and development for the marine engineering and operations, ocean tech, aerospace, oil and gas, heavy industry, high-tech, manufacturing, medical, sustainable design, and transportation sectors.
Comprised of mechanical engineers, technologists, materials engineers, industrial designers, machinists and fabricators, we are plugged into a far-reaching supply chain.
We also source components and generate complete fabrication packages for client delivery.
Solutions
Advanced Engineering Solutions made specifically for you.
Ideas
News and ideas involving our capabilities.
How often have you heard these six words lately? – "No one wants to work anymore?"
Perhaps that may be true, but more likely, there are not enough people to do the work. Here are 3 great reasons why automation and digital transformation may be the best solutions to solve the current labour shortage.
read more
Sensor I/O, MCU & Processor Firmware, PCB Schematics, Layout & Prototyping, DFM PCB Design, Embedded Systems
Machine Vision and QA Systems, Third Party Robotics Integration, Controls & Electrical Schematics, Panel Build & Test, Risk & ROI Assessments and Monitoring
2D and 3D Machine Design, Finite Element Analysis, Structural Design, Design for Manufacturing (DFM), Harsh Environment Design, Machine Systems, and a lot more.
Talk to us. We will be in touch with you soon.