Everything you need for safe, controlled, reliable engineering.
Wherever it may be.
Whether you're on land, sea, air, or shooting a rocket off to space, our proven track record and experience across engineering disciplines gives you the confidence that you never have to think twice.
We've done this by incorporating different disciplines and capabilities into any aerospace and defence project. The breadth and depth of our expertise and capabilities include mechanical design, electronics design, robotics and automation, numerical analysis, and much more.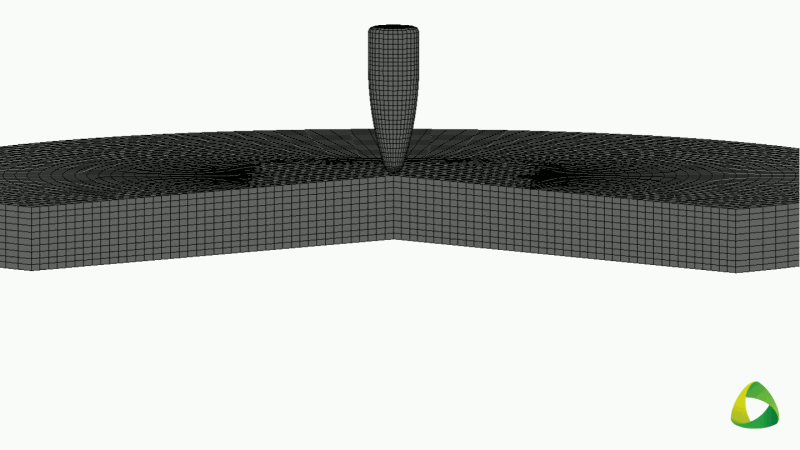 Rapid, agile, and creative.
Engineering solutions like you've never seen them before.
Some of our notable works in the field include:
Sonar array mechanical design
Virtual Reality Military Training Simulators design and build (with Bluedrop Training and Simulation)
Rapid design and commissioning of ship-borne deployment and retrieval systems
FEA (Finite Element Analysis) for console system retrofit
Design and development of harsh environment enclosures and pressure vessels
Design and development of ship-borne vessels for the Victoria class submarines
Working together with ACADA in advancing Aerospace and Defence locally, and around the world.
Enginuity is a proud member of the Atlantic Canada Aerospace and Defence Association (ACADA).
We work collaboratively with other industry members, as well as provincial and federal government agencies, in delivering world-class aerospace and defense engineering services.
Our specialty capabilities include: Shipbuilding, Design, and Engineering Services, and Marine Ship-Borne Mission & Platform Systems. You can check out our ACADA profile here.
Projects in the last 5 years
Our Core Competencies
around the Aerospace and Defense space:
Design for EMC/EMI certified products/systems
Design to ASME, MIL-STD, ANSI and ISO standards
In-house Analysis, Design, Prototyping, Manufacturing
In house advanced static / dynamic / fatigue Finite Element Analysis (FEA) capabilities
In house industrial design
In house prototyping and basic manufacturing tools for rushed items and quick turnarounds 
Design for Harsh Environment
Design for harsh conditions and local environmental testing.
Aluminum Welding
Extensive skillset and experience with aluminum welding
Ongoing Interactions with Canadian Forces
Ongoing interactions with Canadian Forces, USAF, BCIP, and other government entities as well as Boeing, BP, McDermott, and other big cooperations.
Extensive Document Control
Established Supply Chain
Established and local supply chain

Production, Assembly and Integration oversight
Quick Turnarounds
Quick turnarounds for innovative concepts and ideas
Recent Projects
We work with the Canadian Forces, USAF, BCIP and other government entities.
with Bluedrop Training and Simulation
"The RCMT teaches mission critical skills in a completely safe, yet true-to-life environment. The trainer provides substantial cost savings over live training. Trainees practice helicopter communications, realistic gunnery and the physics of swinging loads in challenging scenarios that will likely arise in their future operations. The realism of the training environment is further enhanced with the accurate rendering of all other operators working within the simulator as avatars in the headset to reinforce the full-crew training experience, the importance of crew resource management, and coordination of tasks during operational missions."
From Bluedrop Training and Simulation
with Bluedrop Training and Simulation
"The immersive virtual reality simulator will replicate the CH-149 Cormorant helicopter and be used for Search and Rescue (SAR) hoist procedure and mission training. The HMTS will improve hoisting skills in challenging mission scenarios, allowing trainees to practice critical skills in a safe, true-to-life environment. The simulator provides high-fidelity cable behaviour that responds to flight dynamics and operator inputs with accurate turbulent flow zone rendering and complex rescue coordination scenarios."
From Bluedrop Training and Simulation
More Solutions
Other Aerospace and Defense solutions made specifically for you.
Maayan Harel, Program Manager
For Aerospace and Defense
Maayan heads Enginuity's Aerospace and Defense Program following 7+ years of experience as an R&D Mechanical Engineer, Tech-Lead, and Project Manager.
Maayan has worked across various industries and fields, hailing experience from companies such as Hewlett-Packard (HP), Roboteam, and Ziv-Av Technologies.
Maayan also has a strong academic background, graduating Summa Cum Laude and Valedictorian from Afeka College of Engineering with a BSc in Material Science, Fluid Mechanics and Energy Engineering in 2014.
Maayan's expertise in technical programs include Solidworks, Creo Parametric, Autodesk Inventor, NI LabWindows/CVI, Matlab, and a lot more.
For more information, you may contact us here.
"One of the most challenging aspects of what Bluedrop does, is to match physical and virtual training aspects to provide customers with an 'as near real' experience as possible. Enginuity showed the right mix of solid engineering, real world experience and design flair to partner with us."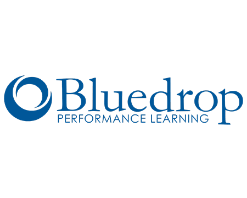 Jean-Claude Siew, VP Business Development
Bluedrop Training and Simulation
"Enginuity's mixed range of skills from design and manufacturing to theoretical thermal dynamics were deployed in this unique project, partly funded by NASA and the Canadian Space Agency. Our relationship with Enginuity has blossomed based on success and they are now an embedded part of our team."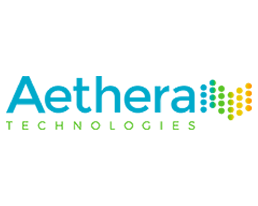 Tim Hardy
Aethera Technologies
Enginuity is Atlantic Canada's Engine for Innovation.
Reach us at:
+1 (902) 431-7931
or leave your contact details and we will be in touch with you soon.