Featured Case Study
Doubling Food Production with Automation
IMO Foods in Yarmouth, NS has streamlined the packaging process of their popular Kersen Canned Fish, using Enginuity's Robotics & Automation Team, capturing all that is Industry 4.0. With Enginuity's Can Conveyance and Palletizing system, IMO can now double their production length to meet market demand with this food automation solution.
Featured Case Study
Product Development: Cannabis Analyzer
James Wylde from Greenlight Analytical has a background in detection for security applications and has always been passionate about accurate practices to ensure safety compliance. His prototyping idea stemmed from working with the Frito Lay chip company to find out what chips actually smell or taste like (consistently across various manufacturing facilities) and how the chemicals in the baking process affect these things.
Take a look at what we've done so far.
Other Projects and Case Studies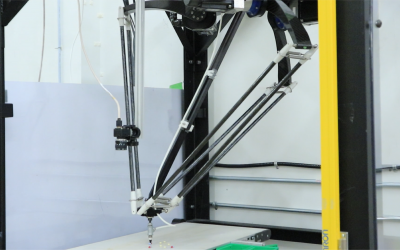 Through machine vision and robotics, Enginuity was able to help Unbound Chemicals in their journey of recycling valuable pharmaceutical waste.
read more