Transforming Operations
From Shopfloor To Seabed
and Beyond
Creative engineering solutions on land, at sea and in the air
Enginuity's commitment shines in offering solutions for both the intricacies of marine environments and the unique challenges of North American industry.
With our diverse sectoral expertise, we promise innovations that rise to meet any challenge. Engage with us, and let's craft solutions tailored for your specific needs.
Safe, Controlled and Reliable Engineering Excellence
20 years of creative engineering in harsh environments has built a team ready for any challenge. From the deepest sea floor to high speed manufacturing, Enginuity wraps its team around your challenge, bringing practical fit for purpose solutions to the table.
When conventional technology falls short, we fill the gap.
New wellhead abandonment tool deployment (North Sea, UK)
Your Challenge, Delivered
Our Design Engineering process is based on three fundamentals – De-risk, Iterate, and Test
Common sense, fit for purpose engineering support is a click away.
Advanced simulation of material for industrial molding application
Enginuity is built differently. 
We're not going to require your product or idea be at a specific phase before working with you. Our aim is to help you successfully get to the next phase, one step closer to realization. 
Conceptual Design
Translating user needs and market opportunities into a clear and defined vision for the product.
Proof of Concept
Validate the aspects of a concept providing evidence that it can be successfully implemented or developed further.
Rapid Prototyping
The quick creation of tangible representations to validate design concepts, gather feedback, and make informed decisions efficiently.
System Design
Optimize productivity, efficiency, and quality while measuring work cycle times, expenditures, machine failure rates, and demand for finished goods.
Manufacturing & "Critical Time" Solution Development
Specialized manufacturing and rapid 'critical time' solution development for efficient and effective problem-solving in time-sensitive scenarios
Quality Control and Regulation
Robust quality control and adherence to regulations, ensuring machinery compliance and meeting stringent regulatory and class requirements.
Primary Industry Support
Specialized support services tailored for primary industries, fostering operational efficiency and reliability in critical industrial sectors.
Various Vessel Systems
Comprehensive testing, prototyping, and implementation of vessel systems, including pumps, piping, compressed air, hydraulic power, controls, and electronics.
Oceans, Marine, Industrial Sectors
Extensive expertise in Oceans, Marine, and Industrial sectors, providing innovative engineering solutions for diverse and challenging environments.
Troubleshooting and Maintenance
Swift troubleshooting, proactive problem-solving, and comprehensive maintenance services to minimize downtime and ensure optimal equipment performance.
Rapidly Diagnosing Equipment Problems
Swift and accurate diagnosis of equipment issues, enabling prompt resolution and minimizing operational disruptions in critical scenarios.
There's No challenge That Can't Be Solved
Embrace the diversity of challenges, be it physical, operational, or prototyping—our team is here to assist.
Avoid being stuck with the same old solutions. We provide fresh perspectives, breaking barriers for new problem-solving. Benefit from our extensive expertise in mechanical design, electronics, robotics, automation, and beyond.
Discover our impressive accomplishments in the Atlantic Canadian ocean sector. Some of our notable works in the Atlantic Canadian ocean sector include Oil and Gas installations with Oceanside Equipment Limited, Process Automation with Clearwater Seafoods, A-Frames and deck handling gear with , and the SEA-Lift as a Launch and Recovery device for Kraken Robotics.
Customer centric programs
Successful years in business
Intelligent, creative & driven team members!
Delivered projects & counting
The Latest on Industrial & Marine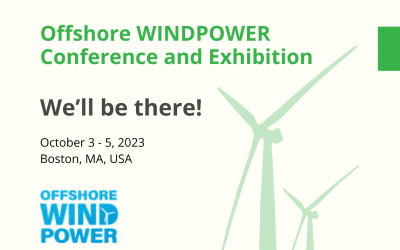 Connect with Enginuty at Offshore WINDPOWER Conference & Exhibition EVENT SCHEDULE:    Oct. 3-5, 2023 | Boston, MAYou can find Enginuity President Ben Garvey at the Offshore WINDPOWER Conference and Exhibition October 3-4, 2023, Boston, MA, USAQuestions? Talk to...