Job Opportunity: Electronics Team Lead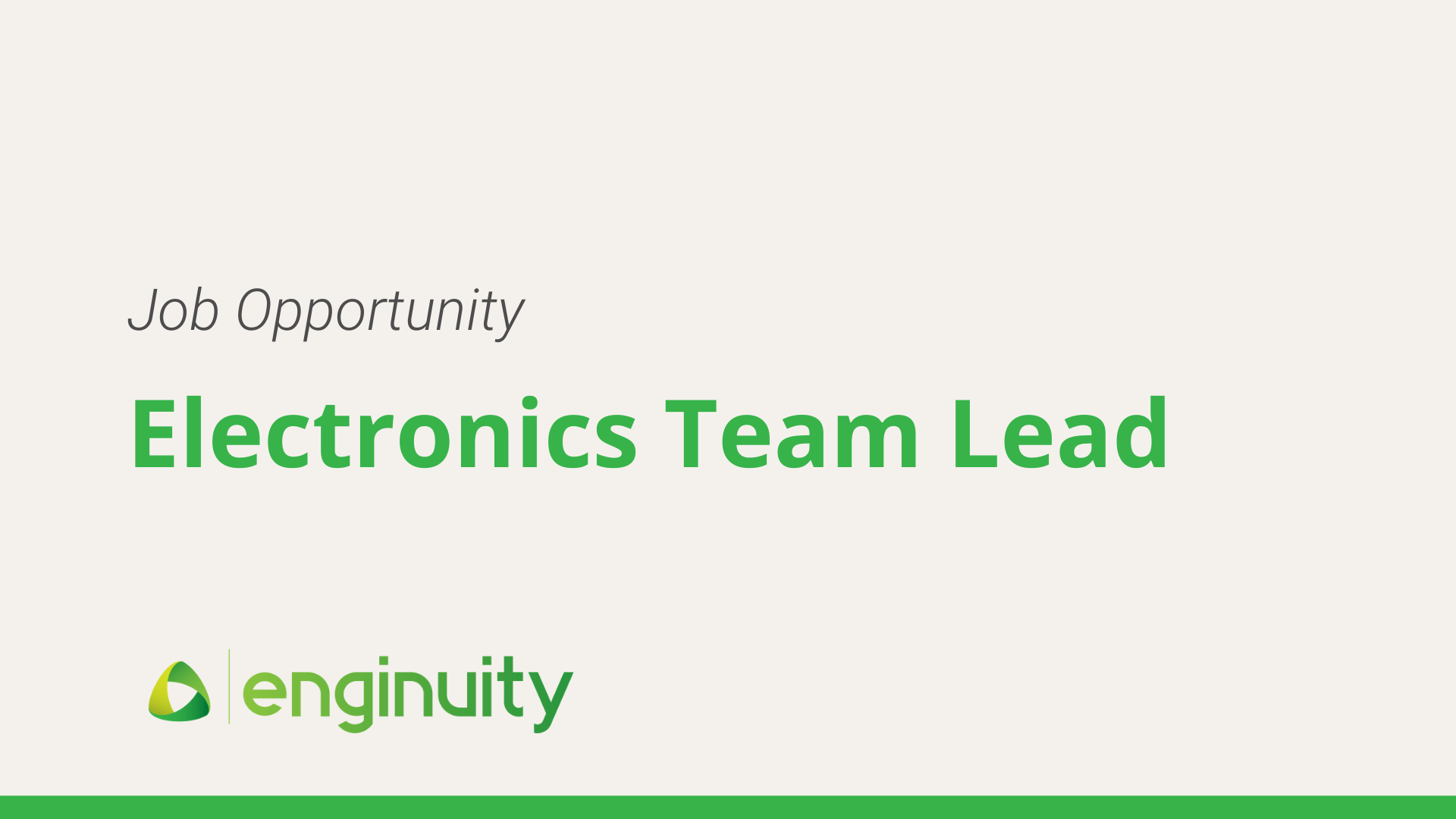 Atlantic Canadian leader in innovation and design, Enginuity, is seeking a full-time electronics designer/engineer to join their team. Having a minimum 5 years relevant industrial experience under their belt, the right candidate will have the engineering smarts coupled with the people skills to assess a customer's needs and deliver to them. You will exceed expectations in designing, sourcing, building, programming, and testing fully functional prototypes and small production runs.
Enginuity is a rapidly growing and diverse team working in oceans-tech, aerospace & defence, medical, ag-tech and consumer products; No two days are ever the same.
If this sounds like a fit for you, please send resume with a portfolio of your own work and/or video.
Responsibilities:
Understand and participate in the engineering design process to support new product design activities, and service support engineering
Actively BUILD, TRAIN and MANAGE electrical/electronics product development team, including:
Project planning and budgeting with interdisciplinary design teams and Program Managers
Direct and mentor team members
Prepare work packages and project plans to provide rigorous development and testing path
Participate in management and planning sessions
Be directly and personally involved in the product development process, including:
System architecture and design
Firmware and embedded software development
Prototyping/bread-boarding and concept testing
PCB layout, hardware selection, procurement and testing
Maintain and support a positive environment for learning and growth within the team.
Qualifications:
Bachelor's degree in Computer Science, Electrical Engineering or related field and 5+ years developing embedded systems
7+ years experience in embedded systems design will be considered in lieu of formal education.
Strong system architecture design ability; experience testing and releasing robust code
About you:
Detail oriented, team player
Ability to work independently with minimal supervision or as a part of a larger team
Creative with a passion for learning
Comfortable in ambiguity and change
Happy to ask for help
Not intimidated by multiple projects, deadlines and milestones.
Ability to work under pressure
Willing to pitch-in and learn on the fly on projects outside of your background.
Enginuity is growing, we're providing excellent benefits, with great opportunities for professional growth and career development for candidates with the right mix of drive, ambition, teamwork, dedication and operational excellence.
Enginuity – Creative, Agile and Trusted Results
Job Types: Full-time, Permanent