Spin-outs
iFarm, FIVAmed, SEA-Line
iFarm
iFarm: Remote Monitoring and Control System for Growing Environments
iFarm helps you manage any environmental factor in your growing process, including irrigation, light, pumps, pH levels, climate, and growing cycles and is applicable to plants, whole crops, or animals.
With tremendous potential in the local food, cannabis and insect farming industries, iFarm also has small self-sufficient domestic farming systems in development.
iFarm is functional from a hobbyist to an agricultural scale.
 Contact us for more information.
Fluid Control and Monitoring
Fluid temperature
Total dissolved solids
Electrical conductivity
Turbidity
Flow
Air Control and Monitoring
Ambient temperature/humidity
Vapor pressure deficit
Air flow (m/s)
FIVAmed
FIVAMed: IV Fluids Monitoring – No IV Drip Counting Required
FIVA™ is a battery-powered device that clips onto IV bags, monitors fluid levels, and alerts medical professionals when the bag is empty.
When the fluid is gone, FIVA™ closes the IV line so no air gets in.
This solves a common problem in operating rooms, emergency rooms, and ambulances, where almost one-third of IV bags run out of fluid without clinicians noticing.
The FIVA Flow monitors the drip rate, and features an e-paper display that can be read from some distance away and at almost any angle of view.
FIVAmed is also launching Enginuity-designed responses to the COVID-19 crisis, including Isolation gowns and intubation shields.
Low IV Fluid Alert
FIVA™ provides both visual and audible alarms, alerting you that the IV fluid bag is about to run dry
Reduce Blood Clots
FIVA™ stops the flow of fluid to the patient, reducing the risk of blood clots and the need to re-cannulate
Stop IV Air Flow
In emergency situations, or when fluid is pressurized, FIVA™ stops the flow, reducing the risk of air embolism
SEA-Line
SEA-Line: Connects in Seconds, Stays for Life
Built on our history of design for harsh environments, Enginuity's SEA-Line connectors were inspired by observations on board installation vessels in the Gulf of Mexico offshore industries.
The installation team was frustrated by the time and cost of installing existing mooring connectors.
Enginuity took this live market feedback and designed SEA-Stab, a reusable, high-load mooring connector for offshore moorings in oil and gas and renewable energy.
The downturn in oil prices in 2010 led to a pivot to reduce the design size and turn the original connector into a lifting device, the SEA-Lift.
The third connector in the SEA-Line family is the SEA-Snap, a refinement of a 300-year-old "sister-hook", an "offshore carabiner".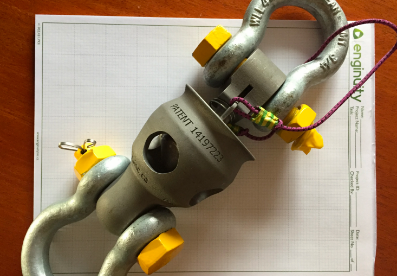 Offshore permanent, reconnectable mooring connector for oil and gas and renewable energy applications
100te to 3,500te safe working loads
ABS-approved
Configurable connection and deployment options depending on use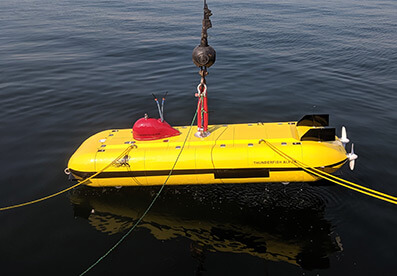 Dynamic lifting connector for at-sea use
Launch and recovery of AUVs, ASVs, lifeboats, and wave gliders
2te to 105te safe working loads
Customizable design allows for complete integration into lifting package
Lloyds approved
Single handed, high-load connector for offshore and sub-sea use
4:1 safety factor
200kg to 2,500kg safe working loads

Snap fit, instant-grab connection
Talk to us. We will be in touch with you soon.