Testimonials
Here's what our clients say about us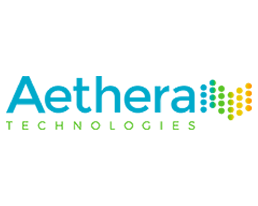 "Enginuity's mixed range of skills from design and manufacturing to theoretical thermal dynamics were deployed in this unique project, partly funded by NASA and the Canadian Space Agency. Our relationship with Enginuity has blossomed based on success and they are now an embedded part of our team."
Tim Hardy, Chief Technology Officer (CTO)
Aethera Technologies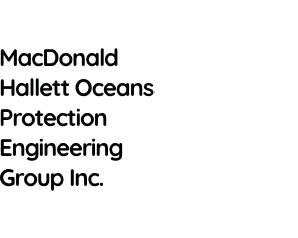 "The Enginuity team did a superb job taking us through the early product discovery phases of our project. They assisted in bringing our idea into clear focus, mapping our path to bring the product to reality. They had the experience, engineering imagination, and resources to work with us and transform our concept into a clear description such that we can now proceed to fabricate a demonstration of our product. I highly recommend Enginuity to any company that is planning to develop a marine or industrial product from inception of the idea to prototype and beyond. "
Carr Hallett, VP Engineering
MacDonald Hallett Oceans Protection Engineering Group Inc.
"Working within the confines of our medical regulatory framework, Enginuity's medical device team iterated many prototype designs using advanced 3D print materials and novel manufacturing approaches to solve the extremely complicated problem of injecting microscopic glass beads through the human vascular system."
Dr. Robert Abraham
ABK Biomedical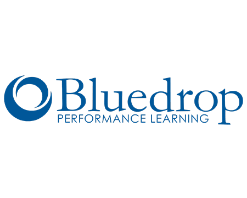 "One of the most challenging aspects of what Bluedrop does, is to match physical and virtual training aspects to provide customers with an 'as near real' experience as possible. Enginuity showed the right mix of solid engineering, real world experience and design flair to partner with us."
Jean-Claude Siew, VP Business Development
Bluedrop Training and Simulation
"Enginuity has helped us on a number of successful, innovative projects and we continue to go to them with new ideas. Enginuity has a well-rounded team of professional engineers that hit the right mix of idea generation, prototyping and final product development skills. We are very lucky to have this resource in our own backyard in Nova Scotia."
John Garland, Director of R&D
Clearwater Seafoods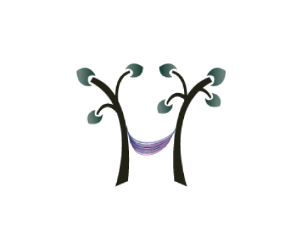 "Nothing helps a pitch more than having a prototype in hand. Enginuity provides a spectrum of services from innovative design through to tangible builds. Enginuity are a key, value-add part of our med-tech network and a genuine pleasure to work with."
Barbara Campbell, CEO
Hammock Facilitation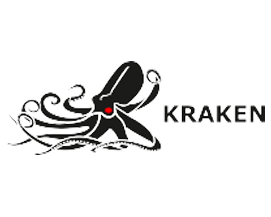 "The SEA-Lift allows us to launch and recover the vehicle with confidence and reduces the risk to both personnel and the vehicle. We are looking forward to working with Enginuity to integrate this launch and recovery solution into our portfolio as the preferred hardware. "
Nathan Smith, Systems Engineering
Kraken Robotics
"Enginuity helped us out in a pinch. When we had to design some supporting plinths, they turned them around quickly and we knew they were the right people to assist on this bigger project."
Steven Meredith, Engineering Manager
Trecan Combustion
"Our Government is pleased to support the market launch and continued growth of EnginuityMED's innovative IV monitoring technology through the development of a second-generation product. This small-but-mighty medical device, designed and manufactured locally, has the potential to improve patient care worldwide, while creating jobs and opportunities right here in Nova Scotia."
Honorable Rob Moore, Minister of State
Atlantic Canada Opportunity Agency (ACOA)
"We realized that we were in need of an engineering firm specializing in product design and mechanical engineering, and Enginuity was recommended to us. After the first meeting, Simon and I walked out saying we don't have to look any further. Of all the engineers in Nova Scotia, they were the only engineering firm we needed to talk to — they were immediately the perfect fit! Our impression of Enginuity was extremely positive. Their creative design mindset and product development process was ideal and detailed, showcasing their expertise in the engineering field."
James Wylde, President and CEO
Greenlight Analytical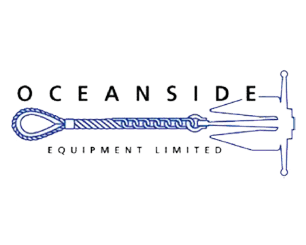 "We have worked with Enginuity on numerous high-profile offshore oil and gas installations throughout the world. All projects have been 100% successful. Enginuity's knowledge base and reactivity to changing applications are rare to find. Their experience has placed them in high regard with our clients and classification authorities. I trust in Enginuity's capabilities and would recommend them to anyone, regardless of the complexity of their needs."
Greg Maloney, President
Oceanside Equipment Limited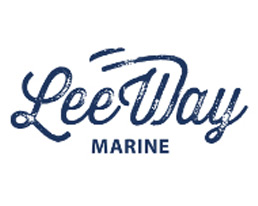 "We recently worked with Enginuity to prepare our vessel LeeWay Striker for a geophysical survey in the US, with a large multinational. The team at Enginuity turned around our design request from concept to full package in less than three days. They designed a functional and elegant lifting and recovery solution for equipment, they put in the extra effort to assist in after-hours installation, ensuring everything worked as designed. We are proud to have Enginuity as a trusted partner for engineering and design services."
Jamie Sangster, CEO
LeeWay Marine
"The big challenge was the limitations of the building. If we had one big, open building, that would be fine, and it would be pretty simple to imagine. This building is cut-up, and there were a lot of add-ons over the years, and we've added pieces here and there. We couldn't just bring the parts together, and we had to move the cans over a fairly large distance. That was the challenge, and it needed a lot of engineering into it. We obviously couldn't have done this ourselves, since it's a big engineering project. But that's something that Enginuity was able to do for us."
Phil Leblanc, Owner
IMO Foods Ltd
"The best part about working with Enginuity was that they understood exactly where I was coming from as a startup entrepreneur and provided what we needed in just 6 weeks. Everyone was blown away by the speed and accuracy. [Since] we make decisions based on information, we got that information faster than we anticipated, which means that we can go faster. That's it. That's business, that's start up, that's innovation."
Blaine Edwards, CEO
Unbound Chemicals
"Our experience of working with Enginuity was very good – they were very knowledgeable and easy to work with, and well-organized. [What differentiates the team] would be the scope or breadth or width of the knowledge of the team, because they are pulling a lot of different people from different experiences, in terms of different aspects of the programs and projects," "
Jules LeBlanc, President
Ocean Pride Fisheries Ltd.
""[Enginuity has] a lot of highly skilled people that support different applications, different sectors, different skill sets from our perspective. It's very broad. A lot of other places we would only be getting support in a very specific niche area, which is not necessarily what we need when we're at this stage of the project. We need people with the flexibility and ability to help us with every evolving challenge as they arrive. The response time has been excellent. When we've needed something, I don't think we've ever had to wait. Enginuity has always been supportive and had resources available."
Colin Sewell, Founder and President
Prosaris
Solutions made specifically for you.
Projects and Case Studies
Ocean Pride Fisheries in Lower Wedgeport, NS has the largest vertically integrated sea cucumber operation in North America. With the help of Enginuity's Industry 4.0 team, they were able to streamline their dried sea cucumber grading process, allowing them to standardize the quality of their output while optimizing their labor resources and throughput.
read more
Talk to us. We will be in touch with you soon.