Enginuity is proud to be Bioenterprise's Engineering Services Partner. Advancing Food and Agri-Tech Innovation across Canada.
Exploring an idea? Developing a solution? Improving production?

Enginuity is proud to be Bioenterprise's Engineering Services Partner. Advancing Food and Agri-Tech Innovation across Canada.
Exploring an idea? Developing a solution? Improving production?
Talk to us.
Leave us your contact details and we will be in touch with you soon.
Why Work with Enginuity?
We have the network, and we have the expertise.
We've helped all kinds of Small and Medium Enterprises get their technology to where they have to go. We're a creative design engineering company with 17 years of experience built on agile, principles-based engineering.
We make sure that you have everything you need to get your technology from early design stages all the way to commercialization and market launch.
Think we'd be a good fit? Let's start a conversation.
Everything you need to engineer your technology and business to the next level.
Exclusively for Bioenterprise members.
Early Stage Tech? No Problem.
From Initial Design and Prototyping, to Networking and Sourcing, We've got you covered.
Product Research and Concept Development
We grow your idea to proof-of-concept to fit-for-purpose conceptual design. You also get to leverage our vast network of SMEs, scientists, labs, manufacturers, and suppliers, alongside our strong internal resources.
In-house Prototyping Capabilities
Including in-house 3D printing, CNC machining, electronics layout, and more
Start-up Support, Coaching, and Training
Design for Manufacture (DFM)
We take a fully-functioning prototype and make it in volume, factoring in supply chain selection, desgin optimization, COGS pricing and analysis, testing, and packaging design.
Functional Testing, Analysis, and Assembly
We ensure that your product is working the way it should.
More than an Engineering Partner.
As your Strategic Partner, we look beyond the initial problem presented, and make sure you get what you truly need.
De-risking and Discovery
Our way of "truthing" new product development ideas and engineering challenges by wrapping a team around your project — to make sure your idea is feasible and plausible
Networking and Funding Opportunities
We work with different institutions and organizations that can help you gain access to investors and funding. In addition, we connect clients with clients — if we see any potential for collaborations, we make it happen.
Access to State-of-the-Art Technology
Because here at Enginuity, we have all of the in-house equipment you need to test, validate, and build your solution.
Machine Shop
Includes:
4-axis CNC milling machine
2-axis CNC lathe
Assembly and testing
Material handling (forklift, mobile gantry, lifting and rigging gear)
Pneumatics test bench
Wet lab with washdown
Industrial Design Lab
Clay modelling
Silicone molding
3D printers
Fabric transformation
Robotics Concept Development Lab
Delta robots
6 Axis Robots
Autonomous Mobile Robots
Collaborative robots
Conveyors
Vision systems
Embedded Electronics Lab
PCB Design and build
PCB Mill
Electronics testing bench
Commercialization Hub
Single seat offices and labs for spin-out companies/collaborators
We are experienced in mechanical engineering, electrical and electronics engineering, robotics and automation, and a lot more. We pull our solutions across different industries and disciplines.
Our services include in-house prototyping and machining, design, analysis, validation, safety assessments. Our product innovation program also makes sure that you have everything you need to get your technology from early design stages all the way to commercialization and market launch.
Mechanical Engineering
2D and 3D Machine Design
Finite Element Analysis (FEA)
Structural Design
Design for Manufacturing (DFM)
Harsh Environment Design
Machine Systems
and more
Aerospace and Defense Program
Government and Military Supply
Highly Regulated Industries
Controlled Goods and Data Security
Complex Documentation Packages
Electronics Design
Sensor I/O
MCU & Processor Firmware
PCB Schematics
Layout and Prototyping
DFM PCB Design
Embedded Systems
Industrial and Marine Program
Primary Industry Support
Manufacturing and "Critical Time" Solution Development
Oceans, Marine, and Industrial Sectors
Automation and Robotics
Machine Vision and QA Systems
Third Party Robotics Integration
Controls and Electrical Schematics
Panel Build and Test
Risk & ROI
Assessments and Monitoring
and more
Industry 4.0 Program
IoT and Device Connectivity
Productivity and QA Focus
Machine Health and Remote Monitoring
SCADA Systems and Data Handling
Artificial Intelligence (AI) and Machine Learning
Advanced Engineering and Special Services
Finite Element Analysis / Numerical Analysis (FEA)
Industrial Design
Functional Safety Assessments
CNC Machine and Prototyping
In-House Machine Shop
Product Innovation Program
New Product Development
Product Regeneration and Upgrades
Start-up Support, Coaching, and Training
Prototyping and Early Adoption
Looking for a quick answer? 
How does it work? Where do we start?
You come in with an idea,
and then we work with you to figure out the rest.
We question everything, so you don't have to.
We wrap a team around your project: creative engineers, designers, technologists, researchers, and strategists that will work with you to assess your project's viability through the lens of first engineering principles.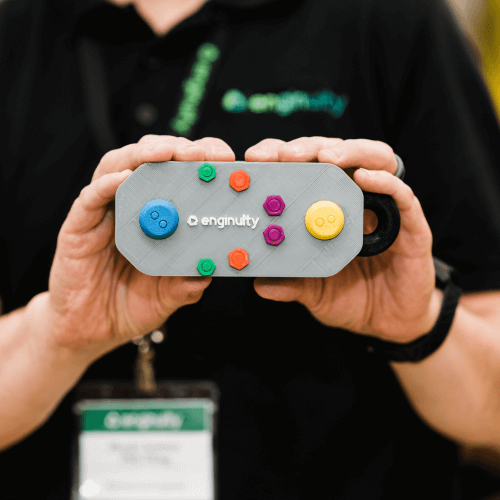 We made it happen for them.
Find out how we can do it for you.
We tailor solutions specifically to what you need.
Check out some of the work we've done so far for the Food and Agri-Tech industry.
Spin-out: iFarm
iFarm: Remote Monitoring and Control System for Growing Environments
iFarm helps you manage any environmental factor in your growing process, including irrigation, light, pumps, pH levels, climate, and growing cycles and is applicable to plants, whole crops, or animals.
With tremendous potential in the local food, cannabis and insect farming industries, iFarm also has small self-sufficient domestic farming systems in development.
iFarm is functional from a hobbyist to an agricultural scale.
Contact us for more information.
iFarm Capabilities:
Fluid Control and Monitoring – Fluid temperature, Total dissolved solids, Electrical conductivity, Turbidity, Flow
Air Control and Monitoring – Ambient Temperature / Humidity, Vapor pressure deficit, Air flow (m/s)
Light – Lumens, PAR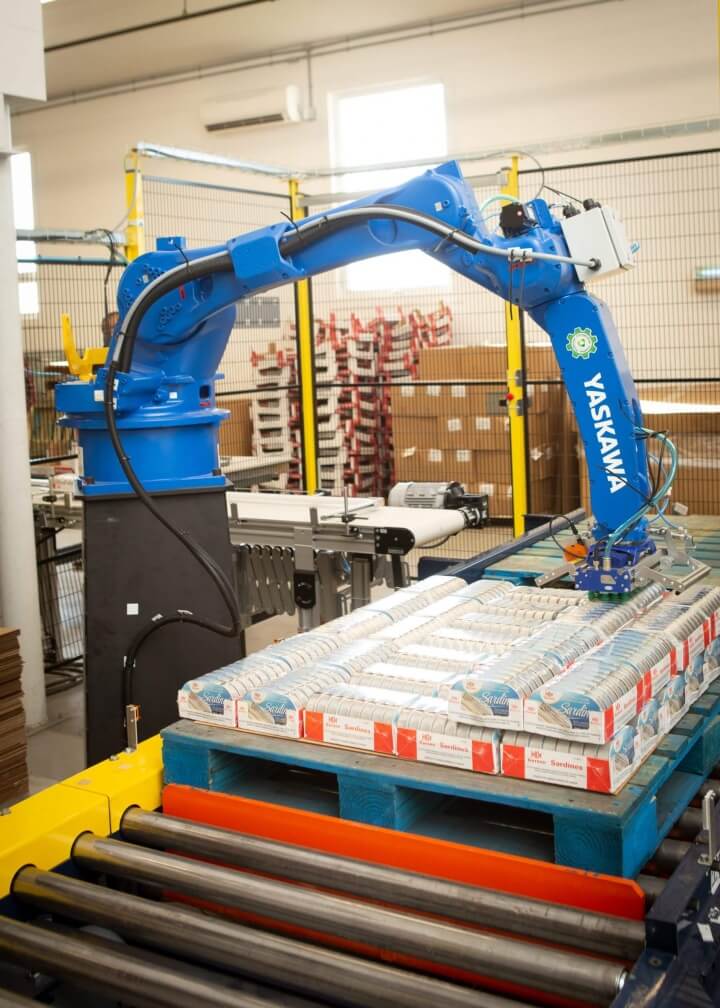 Case Study
Doubling Food Production with Automation
IMO Foods in Yarmouth, NS has streamlined the packaging process of their popular Kersen Canned Fish, using Enginuity's Robotics & Automation Team, capturing all that is Industry 4.0. With Enginuity's Can Conveyance and Palletizing system, IMO can now double their production length to meet market demand with this food automation solution.
Case Study: Product Innovation
Product Development: Cannabis Analyzer
James Wylde from Greenlight Analytical has a background in detection for security applications and has always been passionate about accurate practices to ensure safety compliance. His prototyping idea stemmed from working with the Frito Lay chip company to find out what chips actually smell or taste like (consistently across various manufacturing facilities) and how the chemicals in the baking process affect these things.
Case Study
Automating Sea Cucumber Grading with Industry 4.0
Ocean Pride Fisheries had a need to solve picking sea cucumbers accurately, efficiently, and with a low tolerance so they could move the labour force to another production line. New robotic vision sorting system designed, built, installed, and commissioned.
Talk to us. We will be in touch with you soon.