Design and Analysis of Offshore Oil and Gas Mooring Connectors
Details
Oceanside Equipment Limited
www.oceansideequipment.ca
Through mechanical design and materials analysis, Enginuity worked with Oceanside Equipment Limited to design mooring connectors that can survive the harshest marine environments.
The Challenge
Oceanside Equipment has unique access to many large offshore oil and gas platforms as well as new build projects. Their unique approach calls for custom designed connectors to ensure rapid, safe, and repeatable connections of the largest mooring components in the world.
The Solution
Working hand-in-hand with Oceanside, offshore system installers, and oil companies, Enginuity provides first-class mechanical design, materials analysis, and support to ensure connectors are designed to survive in the harshest marine environments.
"We have worked with Enginuity on numerous high-profile offshore oil and gas installations globally. All projects have been 100% successful. Enginuity's knowledge base and reactivity to changing applications are rare to find. Their experience has placed them in high regard with our clients and classification authorities. I trust in Enginuity's capabilities and would recommend them to anyone, regardless of the complexity of their needs."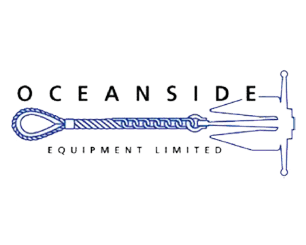 Got a problem that needs Marine Engineering and Mechanical Design?
Looking to design for harsh marine environments? We have experts that can do Finite Element Analysis (FEA), design validation, safety testing, and a lot more to make sure your product can withstand the harshest conditions. You can find out more about our mechanical design capabilities here.
For more cool content, follow us on Social Media: 
LinkedIn | Facebook | Twitter | Instagram
Other Projects
We're always working on something great. These other projects are pretty cool too.
Talk to us. We will be in touch with you soon.