In these uncertain times, are you feeling stuck?
Not sure how to proceed with retooling?
Investigating your options to survive?
Enginuity is your one-stop engineering services solution.
During COVID-19, we are helping businesses innovate in changing times.
Complete engineering services
Capital improvement or innovation projects
Solutions to technically challenging problems
Every client is different. As a creative design and engineering services company, we adapt our process to meet you where you are.

We have the
experience and reliability
you want.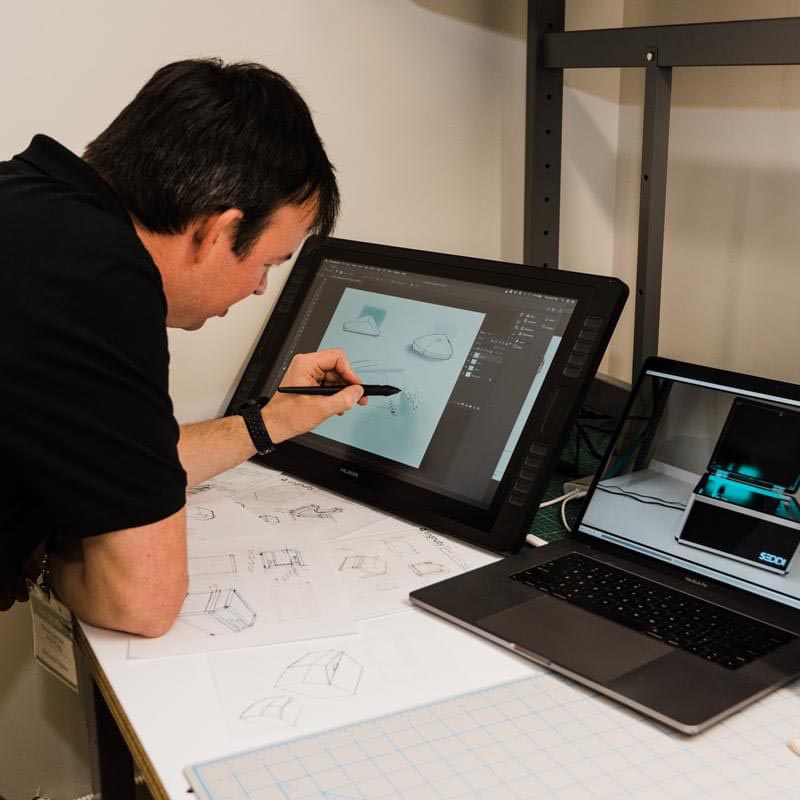 We're driven by
innovation, value,
and the careful stewardship of your resources.
Our unique
product discovery process
evaluates the feasibility and sustainability of your idea.
We work hard to ensure we always have the right resources to delight our customers:
The perfect team
Robust supply chains
State-of-the-art technologies
When you work with Enginuity, you de-risk R & D, innovation, and investment. Our promise, based on 17 years in the new product design and development strategy business, is to deliver appropriate, pragmatic, and highly innovative product and process solutions to technical challenges of any size and scope.
It's time to put your company on the right path to growth, development, and innovation.
Schedule your FREE needs assessment today.
We are constantly evaluating COVID-19 recommended protocols and will conduct assessments on-site if safe and via our suite of online networking tools.