Robotics
Cobots, Industrial Robotics, Process Automation
Robotics have come a long way. Robots were once accessible to only the largest companies. Now they are part of production, storage, and assembly lines in businesses of all types and sizes.
As a leading robotics company in Canada, Enginuity can help improve almost any manufacturing or material handling process.
Mechatronics is multidisciplinary engineering that leverages both electrical and mechanical systems and includes robotics, electronics, IT, communications, and command and control systems.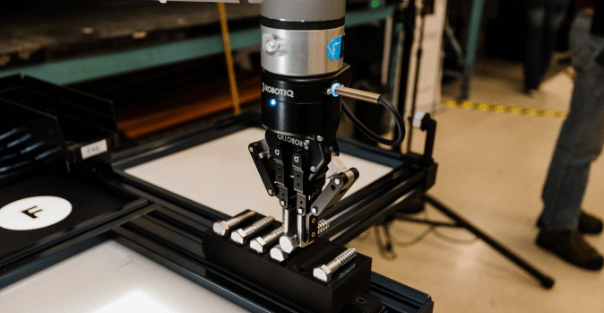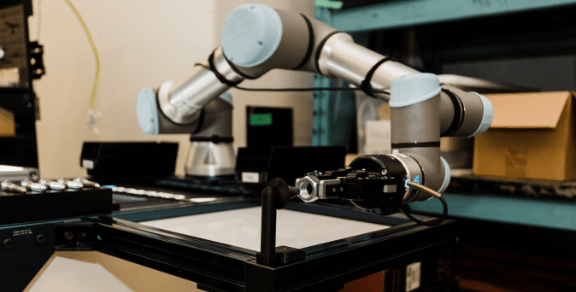 For example: Consider a fish processing plant.
You have to buy or manufacture a can, clean and fill the can, put a lid on the can, sleeve it, package it, put it on a pallet, and ship it out.
A lot of hands touch that process, not just on the line, but in the form of manual data entry, counting parts, stacking pallets, and more.
We can replace those hands with robotic automation solutions, allowing them to perform higher-value tasks elsewhere in the facility.
Enginuity connects all those dots and creates (or fixes!) a production line with speed, accuracy, and insight into the whole system.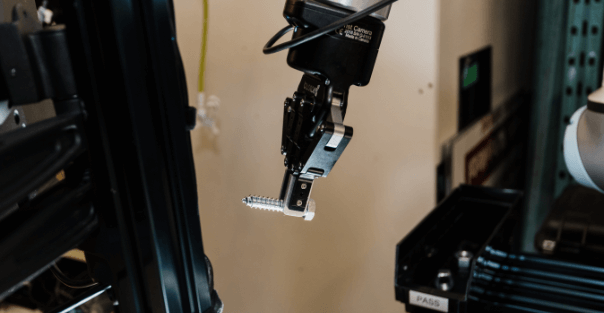 Both Stationary and Autonomous Mobile Robots (AMRs) incorporate fully autonomous systems and can solve a wide range of challenges.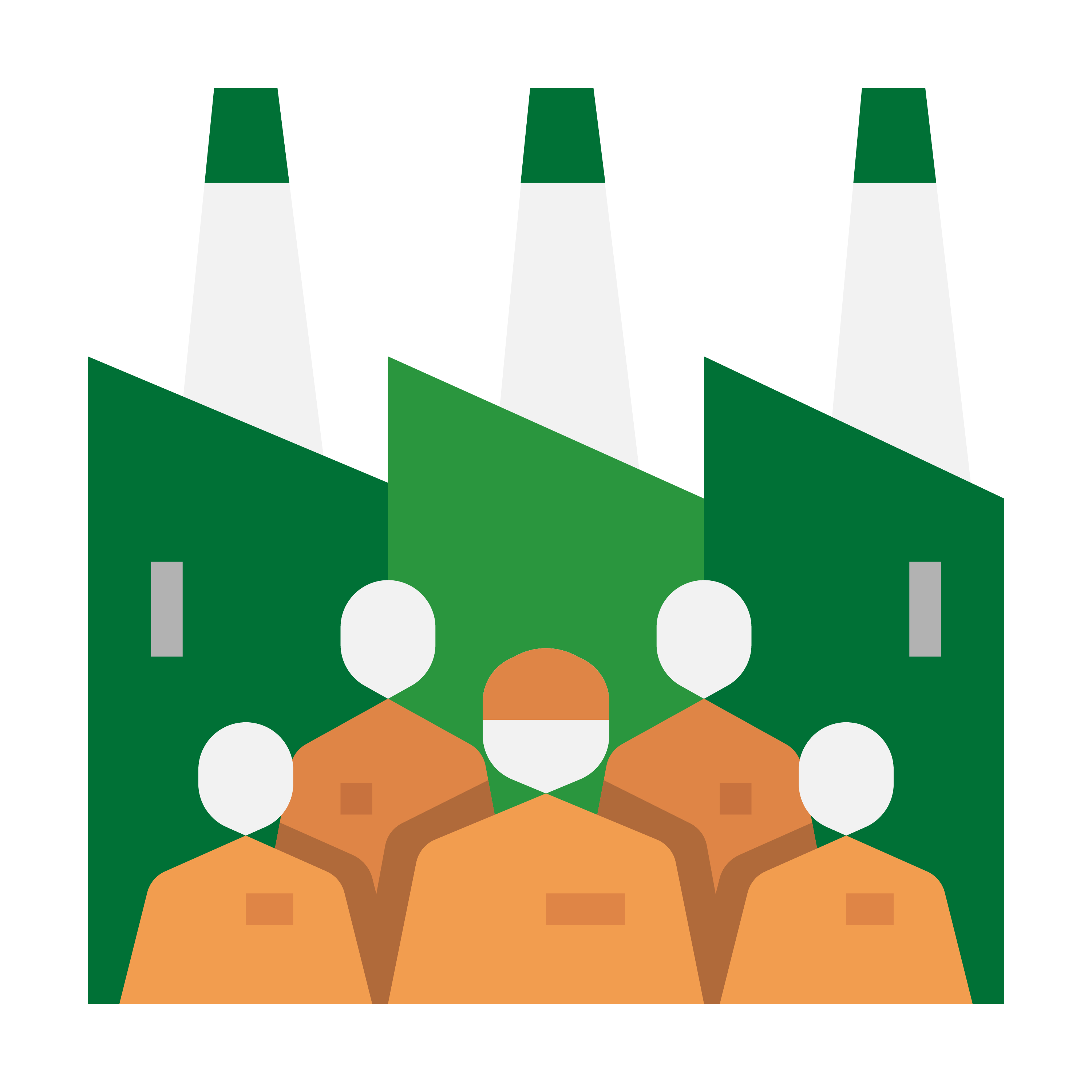 QUESTION: Can Atlantic Canada's Labour Shortage be Solved by Robotics?
Written by Nathan Field, Enginuity's Robotics and Automation Manager
Nathan Field our lead and guru Mechatronics Engineer takes a moment to discuss the solutions to such a challenging issue facing our Atlantic community. He also dives into detail about options at different ROI levels with keen insight into the competitive advantage.
We don't spam — we only use the information you provide us to contact you about relevant content and services.
Our Robotic Engineering Services
Material Handling
including product processing, assembly, packaging, and palletizing, can be accomplished by a combination of robots and AMRs or autonomous guided vehicles (AGVs).
Multiple automated processes can be linked together to increase speed and accuracy, yield data, and allow for remote access.
Bin Picking Robots
streamline assembly and order fulfillment by selecting randomized items from bins.
This form of automation can calculate how to pick up items — from nuts and bolts to crabs and lobsters — no matter how they're oriented, and with no prior programming.
Enginuity is proud to be the only provider of this technology in Atlantic Canada.
Automated Storage and Retrieval Systems (ASRS)
can make your warehouse more efficient.
Other Services
Painting
Welding
Assembly
Quality Assurance (QA) and Quality Control (QC) checking
Large components retrieval and lifting
Machine tending (part feeding, reloading)
Solutions
Robotics solutions made specifically for you.
Ideas
News and ideas involving our robotics capabilities.
How often have you heard these six words lately? – "No one wants to work anymore?"
Perhaps that may be true, but more likely, there are not enough people to do the work. Here are 3 great reasons why automation and digital transformation may be the best solutions to solve the current labour shortage.
read more
Talk to us. We will be in touch with you soon.