Enginuity is YOUR creative DESIGN ENGINEERING company.
Looking for a quick answer?
"We realized that we were in need of an engineering firm specializing in product design and mechanical engineering, and Enginuity was recommended to us. After the first meeting, Simon and I walked out saying we don't have to look any further. Of all the engineers in Nova Scotia, they were the only engineering firm we needed to talk to — they were immediately the perfect fit! Our impression of Enginuity was extremely positive. Their creative design mindset and product development process was ideal and detailed, showcasing their expertise in the engineering field."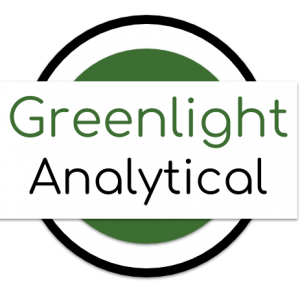 James Wylde, President and CEO
"The big challenge was the limitations of the building. If we had one big, open building, that would be fine, and it would be pretty simple to imagine. This building is cut-up, and there were a lot of add-ons over the years, and we've added pieces here and there. We couldn't just bring the parts together, and we had to move the cans over a fairly large distance. That was the challenge, and it needed a lot of engineering into it. We obviously couldn't have done this ourselves, since it's a big engineering project. But that's something that Enginuity was able to do for us."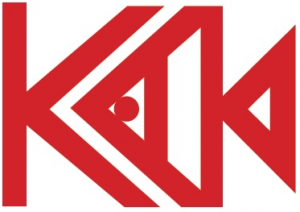 Phil Leblanc, Owner
"Our experience of working with Enginuity was very good – they were very knowledgeable and easy to work with, and well-organized. [What differentiates the team] would be the scope or breadth or width of the knowledge of the team, because they are pulling a lot of different people from different experiences, in terms of different aspects of the programs and projects,"
Jules LeBlanc, President
"The best part about working with Enginuity was that they understood exactly where I was coming from as a startup entrepreneur and provided what we needed in just 6 weeks. Everyone was blown away by the speed and accuracy. [Since] we make decisions based on information, we got that information faster than we anticipated, which means that we can go faster. That's it. That's business, that's start up, that's innovation."
Blaine Edwards, CEO
We recently worked with Enginuity to prepare our vessel LeeWay Striker for a geophysical survey in the US, with a large multinational. The team at Enginuity turned around our design request from concept to full package in less than three days. They designed a functional and elegant lifting and recovery solution for equipment, they put in the extra effort to assist in after-hours installation, ensuring everything worked as designed. We are proud to have Enginuity as a trusted partner for engineering and design services.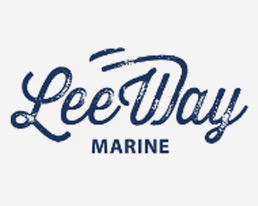 Jamie Sangster, CEO
LeeWay Marine
The SEA-Lift allows us to launch and recover the vehicle with confidence and reduces the risk to both personnel and the vehicle. We are looking forward to working with Enginuity to integrate this launch and recovery solution into our portfolio as the preferred hardware.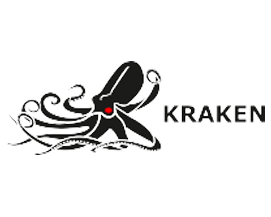 Nathan Smith, Systems Engineering
Kraken Robotics
Our Government is pleased to support the market launch and continued growth of EnginuityMED's innovative IV monitoring technology through the development of a second generation product. This small-but-mighty medical device, designed and manufactured locally, has the potential to improve patient care worldwide, while creating jobs and opportunities right here in Nova Scotia.
Honorable Rob Moore, Minister of State
Atlantic Canada Opportunity Agency
We have worked with Enginuity on numerous high profile offshore oil and gas installations throughout the world. All projects have been 100% successful. Enginuity's knowledge base and reactivity to changing applications are rare to find. Their experience has placed them in high regard with our clients and classification authorities. I trust in Enginuity's capabilities and would recommend them to anyone, regardless of the complexity of their needs.
Greg Maloney, President
Oceanside Equipment Limited
Enginuity helped us out in a pinch. When we had to design some supporting plinths, they turned them around quickly and we knew they were the right people to assist on this bigger project.
Steven Meredith, Engineering Manager
Trecan Combustion
Enginuity are a key, value-add part of our med-tech network and a genuine pleasure to work with.
Barbara Campbell, CEO
Hammock Facilitation
Enginuity has helped us on a number of successful, innovative projects and we continue to go to them with new ideas. Enginuity has a well-rounded team of professional engineers that hit the right mix of idea generation, prototyping and final product development skills. We are very lucky to have this resource in our own backyard in Nova Scotia.
John Garland
Clearwater Seafoods
What's it like working with us?
Solutions made specifically for you.
Ocean Pride Fisheries in Lower Wedgeport, NS has the largest vertically integrated sea cucumber operation in North America. With the help of Enginuity's Industry 4.0 team, they were able to streamline their dried sea cucumber grading process, allowing them to standardize the quality of their output while optimizing their labor resources and throughput.
read more
So, you have a technically challenging problem, we'll forge a solution.
Discovery
Discovery is the common-sense starting point for your new product development process. It provides the right inputs to start your product or process engineering. We dig deep into your idea/challenge and ask key questions to ensure the ultimate design is fit for market and purpose.
Innovative Problem-Solving
We break through the "usual" ways your industry solves problems and examine solutions generated in other industries to deliver highly innovative, pragmatic, and cost-effective products and processes.
Process De-Risking
We take you quickly from brilliant idea to new product development strategy, building, testing, and commercialization. By de-risking the whole process, everything is streamlined to get you where you need to go — efficiently and intelligently.
Enginuity's story began the same way that Atlantic Canada has developed into becoming a region with world-class ocean capabilities – with Ben Garvey, Founder and President, growing up on and around boats. Ben had extensive marine experience prior to starting Enginuity...
read more
Written by Ysa Gonzales, Enginuity Marketing When I asked Mechanical Lead Louis Manuge what differentiates Enginuity's mechanical team from others, he couldn't quite pin his finger down to just one answer – and for a good reason. "I think there's nothing we can't do....
read more
Written by Alicia Stewart, Industrial Designer at EnginuityUser Experience (UX) design has become quite prevalent in the world of product development. Despite its recent popularity there is still much confusion as to what it actually is. So, where is all the confusion...
read more
If it needs
Engineering

, it needs Enginuity.
We solve technically challenging problems with pragmatic and cost-effective engineering solutions for new product development and innovative design.
Enginuity is a creative engineering consulting firm based in Halifax, Nova Scotia.  As a Canadian leader in design engineering, mechanical engineering, electronics engineering, and automation we serve clients in North America and around the world.
Our unique product discovery process wraps a multidisciplinary team around your engineering, mechanical, electrical, commercialization, product development, and industrial design challenge or invention idea to develop exact-fit solutions.
Talk to us. We will be in touch with you soon.