You want your product design done quickly, creatively, and on budget.
Enginuity's agile product design and development crew includes experts from our in-house mechanical, electronics, and automation engineering teams, as well as our industrial design department.
YOU know best what you need to deliver.
Our New Product Design Engineering Process will get you there.
Product design is about creating a functional, fit-for-purpose item that fills a market gap. We guide you through discovery, conceptual design, proof of concept, and rapid prototyping to bring your idea to life. You're in the loop at every step.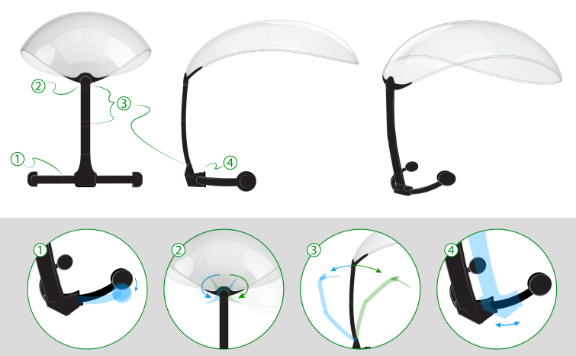 We solve a broad range of problems in multiple industries every day — and we pass that expertise on to you.
By trying different solutions inspired by our work in food production, medical, mining, marine, agriculture, and more, we find the best answer to your new product design challenge rapidly and efficiently.
Product research leverages our own internal resources plus our vast network of subject matter experts, scientists, labs, manufacturers, and suppliers.
Concept development grows from your idea to proof-of-concept to fit-for-purpose conceptual design under our expert guidance and includes mechanical, structural, and electronic design.
Product and prototype design is covered from preliminary design to fabrication package. Sketching, CAD models, photo-realistic rendering, and mock-ups bring the design to life.
Industrial design combines artistic skill with practical knowledge to produce designs that enhance a product's function and aesthetic by looking at user needs, ergonomics, human factors, market requirements, and the environment in which it will be used.
Rapid prototyping impresses investors, communicates concepts, and optimizes resources.
Electronic prototyping includes electromechanical systems, machine automation and factory integration, computer vision, electronics test stations, process logic, sensing and measuring, programming/software development, and data collection and storage.
UX/UI (user experience and interface) — or human-machine interaction (HMI) — is part of every Enginuity solution.
Prototyping capabilities include 3D printing, CNC machining, hydraulics/pneumatics, assembly and packaging, high-fidelity modelling, plus support to produce short-run injection molding; urethane casting; plasma, laser, and water jet cutting; welding; and resin printing. 
Material review and supply chain validation gives you access to our broad national, continental, and international network of sector specialists and materials, manufacturing, and supply chain partners.
Assembly and functional testing and analysis ensures your product is working the way it should.
Test and analyze
Our team of experts tests and analyzes your concepts, structures, and processes.
Linear/non-linear static FEA
Thermal/heat flow
Fluid flow/computational fluid dynamics (CFD)
Frequency response analysis
Dynamic analysis including Mechanical Event Simulation (MES) with non-linear materials
Random vibration analysis
Frequency response analysis
Strain gauging
Modal analysis
Design, build, and instrumentation of small test fixtures and prototypes
Manufacture
Enginuity has strong relationships with local and international manufacturers, suppliers, fabricators, and integrators. We also have expertise in the following areas:
Casting and forging
CNC machining
Plasma cutting
Laser cutting
Welding engineering
Non-destructive testing (NDT)
3D and resin printing
Injection moulding
Hydraulics/pneumatics
Initial assembly
Plant process optimization
Packaging
Collaborate and commercialize
To market, to market. Engaging customers and defining your path to market should begin in parallel with technical development.
The Enginuity team includes engineers, technologists, customer engagement specialists, business developers, marketers, and web designers. We have in-house expertise in:
IP and patent protection,
licensing and trademarking,
pricing,
distribution,
SKUs, and
supply chains.
Commercialization is always part of the conversation with Enginuity. When the time comes, if the fit is right, we can jump in and collaborate in commercializing your product or process.
IS ENGINUITY IS A GOOD FIT FOR YOU?
Tell us about the project you're working on — engage our creative design team!