Industry 4.0 and the Digital Transformation
IoT, Continuous Process Improvement, Automation
Integrating traditional manufacturing and industrial platforms and practices with the latest smart technology to help guide Canada into Industry 4.0.
Find out how we can help.
We're committed to leaving no one behind.
Enginuity is highly skilled in machine to machine communication (M2M) and Internet of Things (IoT) and can provide innovative and customized solutions to meet your needs.
We'll help you innovate your way to smart automation. We help organizations build better communication and monitoring systems, as well as production lines that can self-analyze and diagnose potential issues before they become problems.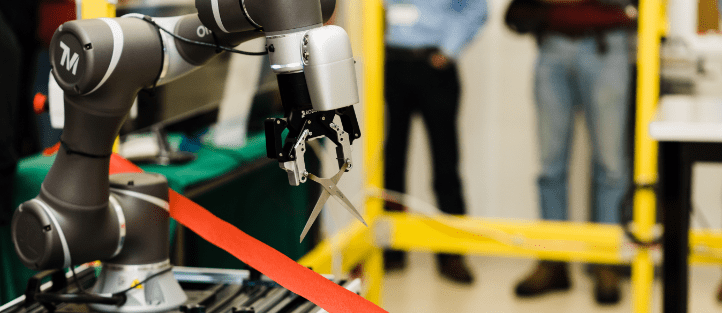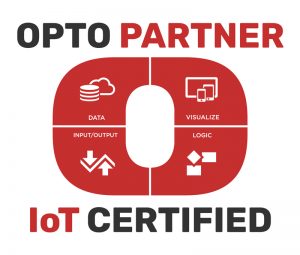 Enginuity is an IoT Certified Opto 22 Partner.
Do you need help implementing an IoT (Internet of Things) project?
We're one of the few Opto22 IoT Certified Partners in Canada who are leading organizations into the digital world of industry 4.0.
If you're looking to do predictive maintenance, advanced data analytics, increase operational efficiencies, and reduce costs, an IoT solution might be for you. We can help.
You can also check out our page from Opto 22's website here.
What is industry 4.0 and how is it changing manufacturing?
Industry 4.0 is the term used to describe the integration of IoT technology and manufacturing. This new era of manufacturing is characterized by a shift from traditional mass production to a more personalized approach that relies on data and analytics.
Industry 4.0 represents a major change for organizations in the manufacturing space, and it is opening up new opportunities for those who are willing to embrace it. One of the key benefits of Industry 4.0 is that it allows organizations to collect and analyze data on their manufacturing processes in real-time. This information can be used to make improvements to the process, optimize resources, and reduce waste.
Additionally, Industry 4.0 is helping to create new jobs in the manufacturing sector, as well as providing opportunities for existing employees to upskill.
There is no doubt that Industry 4.0 is radically changing the landscape of manufacturing, and those who are able to adapt will be well-positioned for success in the future.
What are some of the advantages of adopting Industry 4.0 and IoT technology?
Improved productivity and efficiency
Industry 4.0 helps increase your productivity while reducing your operating costs. Industry 4.0 technologies can help you to automate your processes, connect your machines and devices, and collect and analyze data. These advantages rely on the speed of execution that comes from machine-driven processes.
A flexible manufacturing process
Industry 4.0 technology gives your organization the capability to easily configure your IoT systems to scale up or scale down to meet the demands of your organization. The customization that comes with Industry 4.0 also means that organizations can easily make changes to refine a product process or try something new.
Increased profitability
Industry 4.0 gives your organization the ability to shift demand to maintain profitability during slow or peak times. This technology also has the advantage of a much lighter labour load for the same volume of manufacturing in most cases. 
QUESTION
Can Atlantic Canada's Labour Shortage be Solved by Robotics?
Written by Nathan Field, Enginuity's Robotics and Automation Manager
Nathan Field our lead and guru Mechatronics Engineer takes a moment to discuss the solutions to such a challenging issue facing our Atlantic community. He also dives into detail about options at different ROI levels with keen insight into the competitive advantage.
We don't spam — we only use the information you provide us to contact you about relevant content and services.
Our Industry 4.0 Offerings
Autonomous Mobile Robots (AMRs) and Autonomous Guided Vehicles (AGVs)
can revolutionize your production line, shipping department, and warehouse.
AMRs are programmed to complete a task and will find the most intelligent path to get there. (Have a Roomba? Then you have an AMR!) Their versatility and reduced reteaching time make them the state-of-the-art in robotics.
AGVs follow a defined path, and can include a lift or conveyor, allowing you to link your entire production line.
Artificial Intelligence (AI)
is the key to predictive analytics and predictive maintenance.
AI creates an algorithm to calculate and determine a machine's healthy state.
The health of your machine can then be monitored and alerts issued at the first sign of trouble.
Internet of Things (IoT) and Industrial IoT (IIoT)
includes any machine, device, or appliance capable of passing data into a large network.
Today, plants are full of machines that need to be connected for optimal functioning.
Our automation experts make sure you have access to and can use your data to increase efficiency, improve quality, and anticipate problems.
Smart systems mean your IoT devices enable machine learning and continuous process improvements.
Condition Monitoring Packages
are intelligent add-ons to legacy equipment.
Monitor machine health, efficiency, and power consumption without changing the machine.
Sensors feed data to a dashboard you can monitor from wherever you are.
SCADA Solutions (Supervisory Control and Data Acquisition)
allow you to monitor the entire pulse of your large operation from one screen.
SCADA systems gather and analyze real-time data to monitor plants and equipment.
Industries including telecommunications, water and waste control, energy, oil and gas refining, and transportation use SCADA for enterprise-level dashboarding and control.
Solutions
Industry 4.0 solutions made specifically for you.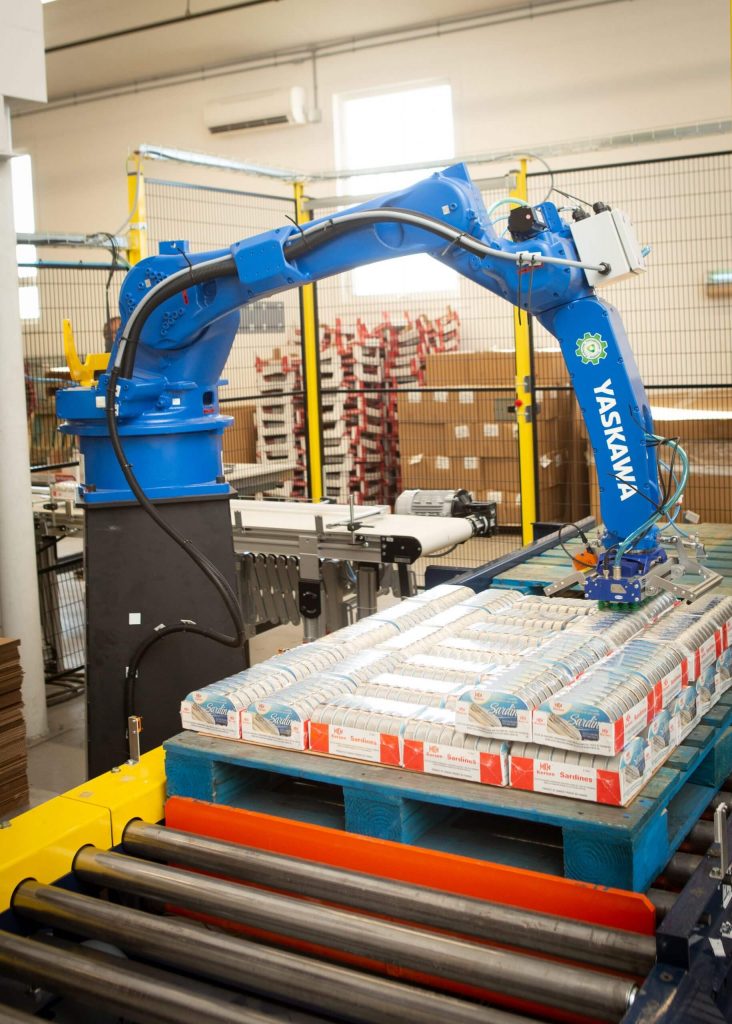 Case Study
Doubling Food Production with Automation and Industry 4.0
IMO Foods in Yarmouth, NS has streamlined the packaging process of their popular Kersen Canned Fish, using Enginuity's Robotics & Automation Team, capturing all that is Industry 4.0. With Enginuity's Can Conveyance and Palletizing system, IMO can now double their production length to meet market demand with this food automation solution.
Case Study
Automating Sea Cucumber Grading with Industry 4.0
Ocean Pride Fisheries had a need to solve picking sea cucumbers accurately, efficiently, and with a low tolerance so they could move the labour force to another production line. New robotic vision sorting system designed, built, installed, and commissioned.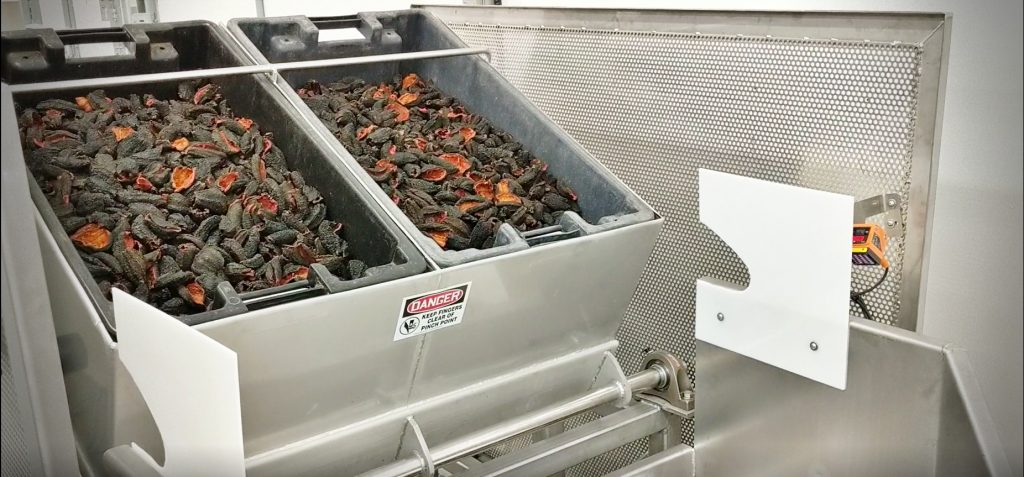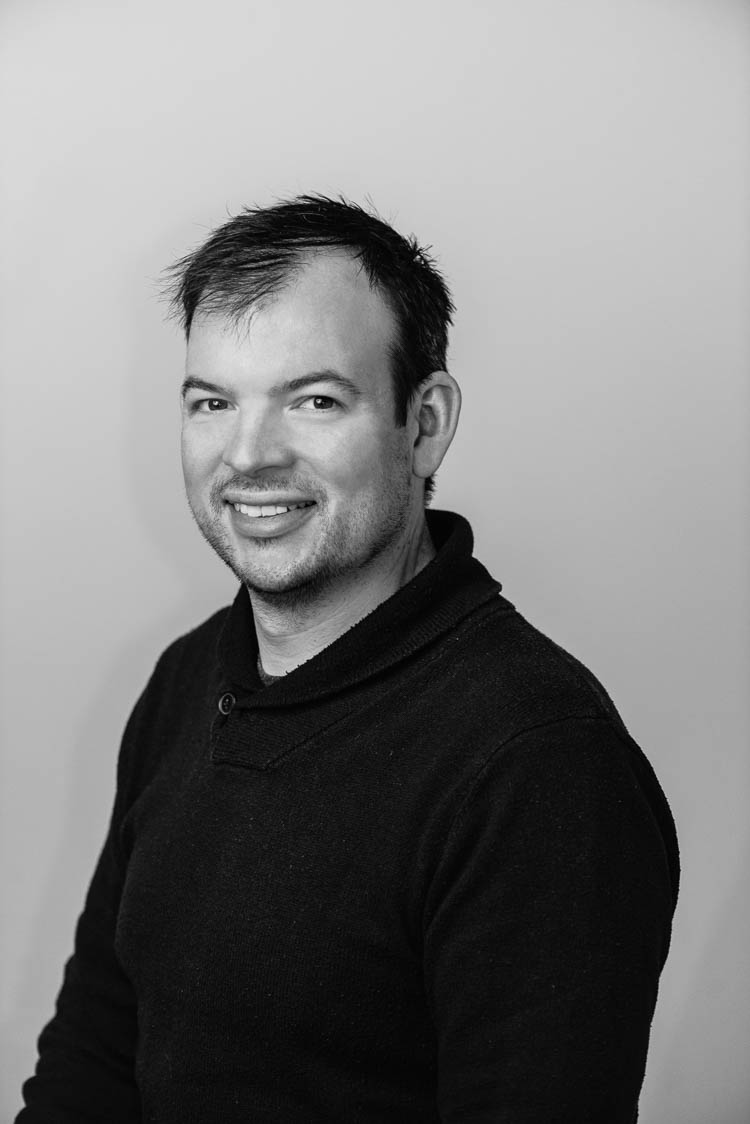 Rhodri Armour, Program Manager
For Industry 4.0
Enginuity has been Rhodri's professional home for almost 8 years. His 2009 ski-vacation in British Columbia turned into emigration by-way-of a job in IT, but the draw of engineering was too strong and his journey with Enginuity resulted from a move to Nova Scotia with his wife in 2013.
Rhodri previously worked in UK in R&D for an automotive OE (Avon Automotive), and as an Application Engineer for a servohydraulic testing and motion simulation system manufacturer (Servotest Systems) before returning to studies.
Educated the UK at the University of Bath with an undergraduate Masters degree in Innovation and Engineering Design (Mechanical Engineering) (2002) and again a few years later with a PhD at the Centre for Biomimetic and Natural Technologies (2010).
Proficient in problem solving, inventiveness, process assessment, project management and additive manufacturing.
Find out more about Our People here.
Ideas
News and ideas involving our Industry 4.0 capabilities.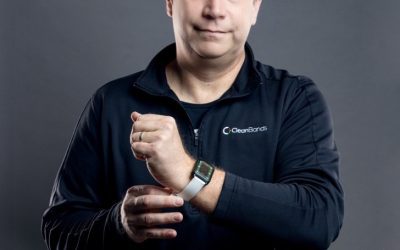 Discover CleanBands, the innovative solution born from David Iwankow's vision to revolutionize hand hygiene in the food industry. Tackling the pervasive issue of inadequate hand washing, CleanBands is a wearable wristband that visually signals the frequency of hand washes for food handlers. Partnering with engineering firm Enginuity, CleanBands has evolved from a basic prototype to a robust, waterproof device now undergoing real-world trials. As the industry standard for hand hygiene, CleanBands is set to reshape consumer and industry confidence in food service and processing. Join the journey towards a future where CleanBands ensures your product is handled with the cleanest of hands.
read more
Talk to us. We will be in touch with you soon.