Industry 4.0
IoT, Continuous Process Improvement, Automation
Integrating traditional manufacturing and industrial platforms and practices with the latest smart technology.
Find out how we can help.
We're committed to leaving no one behind.
Enginuity is highly skilled in machine to machine communication (M2M) and Internet of Things (IoT) and can provide innovative and customized solutions to meet your needs.
We'll help you innovate your way to smart automation, better communication and monitoring, and production lines that can self-analyze and diagnose issues before they become problems.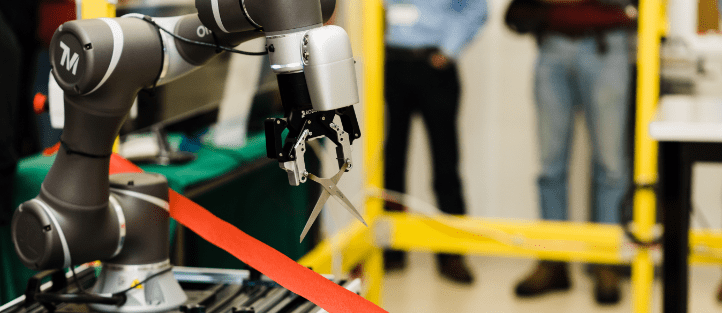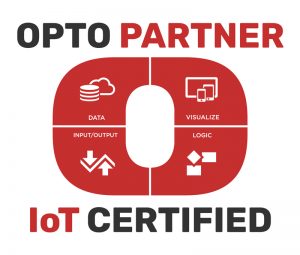 Enginuity is an IoT Certified Opto 22 Partner.
Do you need help implementing an IoT (Internet of Things) project?
We're one of the few Opto22 IoT Certified Partners in Canada.
If you're looking to do predictive maintenance, advanced data analytics, increase operational efficiencies, and reduce costs, an IoT solution might be for you. We can help.
You can also check out our page from Opto 22's website here.
QUESTION
Can Atlantic Canada's Labour Shortage be Solved by Robotics?
Written by Nathan Field, Enginuity's Robotics and Automation Manager
Nathan Field our lead and guru Mechatronics Engineer takes a moment to discuss the solutions to such a challenging issue facing our Atlantic community. He also dives into detail about options at different ROI levels with keen insight into the competitive advantage.
We don't spam — we only use the information you provide us to contact you about relevant content and services.
Our Industry 4.0 Offerings
Autonomous Mobile Robots (AMRs) and Autonomous Guided Vehicles (AGVs)
can revolutionize your production line, shipping department, and warehouse.
AMRs are programmed to complete a task and will find the most intelligent path to get there. (Have a Roomba? Then you have an AMR!) Their versatility and reduced reteaching time make them the state-of-the-art in robotics.
AGVs follow a defined path, and can include a lift or conveyor, allowing you to link your entire production line.
Artificial Intelligence (AI)
is the key to predictive analytics and predictive maintenance.
AI creates an algorithm to calculate and determine a machine's healthy state.
The health of your machine can then be monitored and alerts issued at the first sign of trouble.
Internet of Things (IoT) and Industrial IoT (IIoT)
includes any machine, device, or appliance capable of passing data into a large network.
Today, plants are full of machines that need to be connected for optimal functioning.
Our automation experts make sure you have access to and can use your data to increase efficiency, improve quality, and anticipate problems.
Smart systems mean your IoT devices enable machine learning and continuous process improvements.
Condition Monitoring Packages
are intelligent add-ons to legacy equipment.
Monitor machine health, efficiency, and power consumption without changing the machine.
Sensors feed data to a dashboard you can monitor from wherever you are.
SCADA Solutions (Supervisory Control and Data Acquisition)
allow you to monitor the entire pulse of your large operation from one screen.
SCADA systems gather and analyze real-time data to monitor plants and equipment.
Industries including telecommunications, water and waste control, energy, oil and gas refining, and transportation use SCADA for enterprise-level dashboarding and control.
Solutions
Industry 4.0 solutions made specifically for you.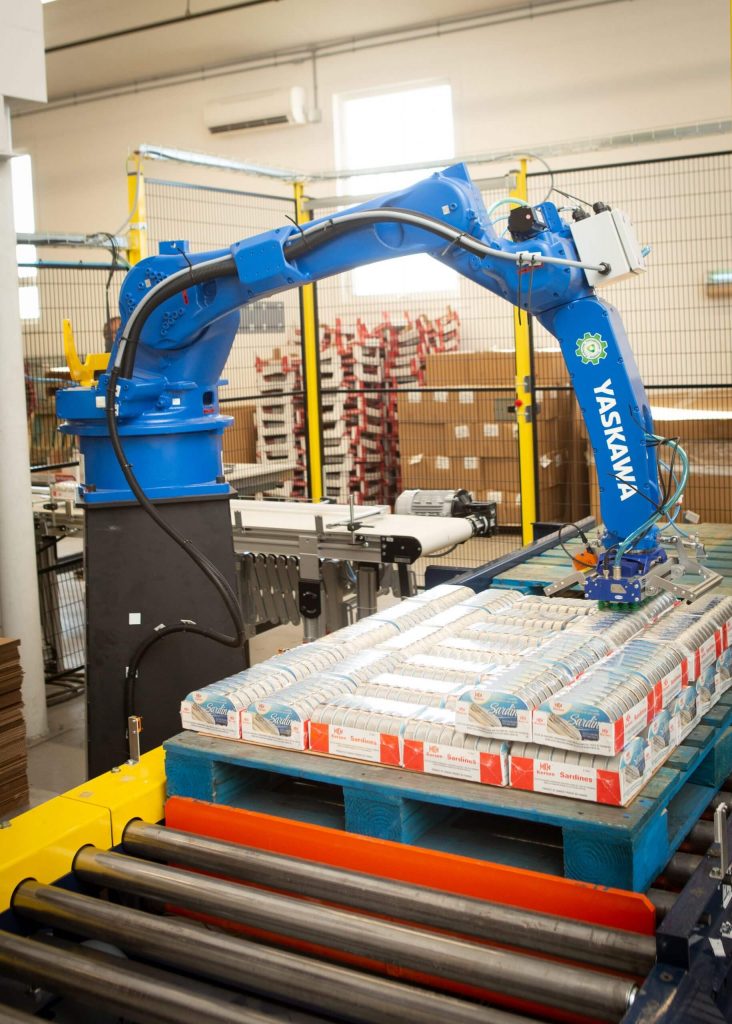 Case Study
Doubling Food Production with Automation
IMO Foods in Yarmouth, NS has streamlined the packaging process of their popular Kersen Canned Fish, using Enginuity's Robotics & Automation Team, capturing all that is Industry 4.0. With Enginuity's Can Conveyance and Palletizing system, IMO can now double their production length to meet market demand with this food automation solution.
Case Study
Automating Sea Cucumber Grading with Industry 4.0
Ocean Pride Fisheries had a need to solve picking sea cucumbers accurately, efficiently, and with a low tolerance so they could move the labour force to another production line. New robotic vision sorting system designed, built, installed, and commissioned.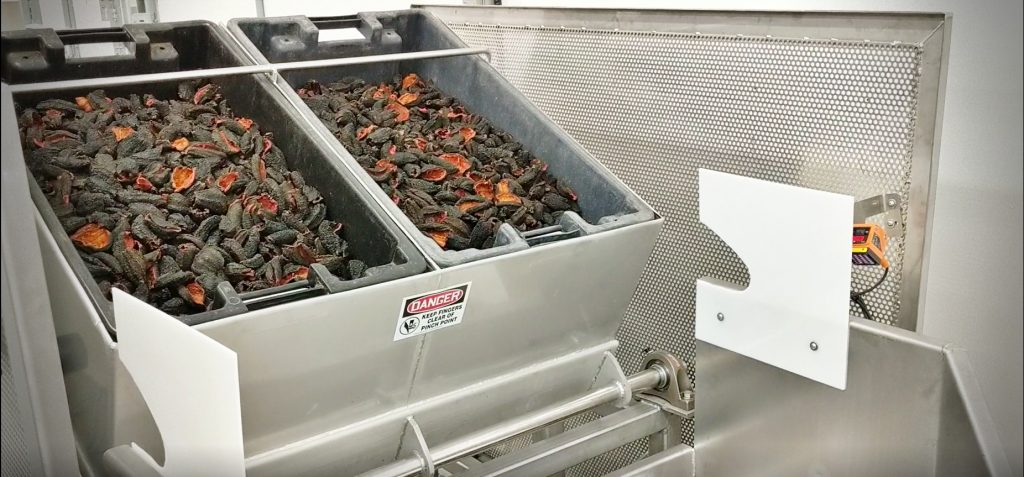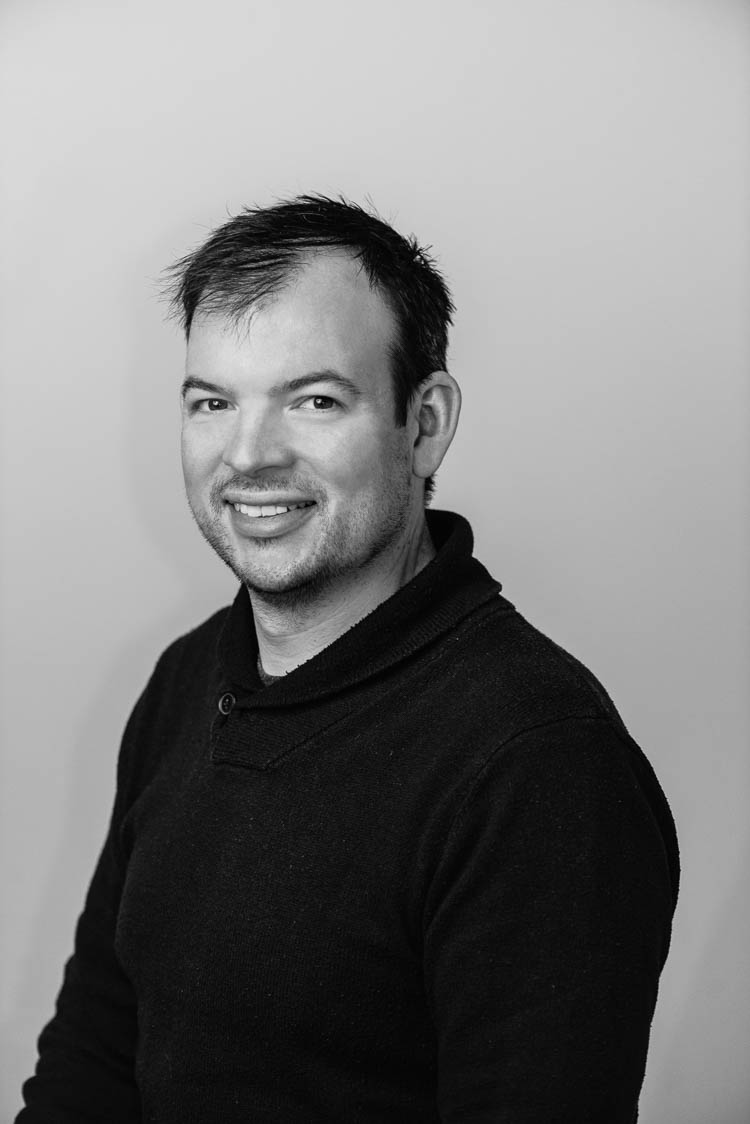 Rhodri Armour, Program Manager
For Industry 4.0
Enginuity has been Rhodri's professional home for almost 8 years. His 2009 ski-vacation in British Columbia turned into emigration by-way-of a job in IT, but the draw of engineering was too strong and his journey with Enginuity resulted from a move to Nova Scotia with his wife in 2013.
Rhodri previously worked in UK in R&D for an automotive OE (Avon Automotive), and as an Application Engineer for a servohydraulic testing and motion simulation system manufacturer (Servotest Systems) before returning to studies.
Educated the UK at the University of Bath with an undergraduate Masters degree in Innovation and Engineering Design (Mechanical Engineering) (2002) and again a few years later with a PhD at the Centre for Biomimetic and Natural Technologies (2010).
Proficient in problem solving, inventiveness, process assessment, project management and additive manufacturing.
Find out more about Our People here.
Ideas
News and ideas involving our Industry 4.0 capabilities.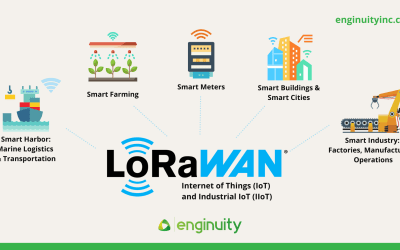 In a world where data harvesting can be done anywhere and everywhere, or LoRaWAN, are becoming increasingly popular. Unlike cellular networks, this new technology does not need a potentially expensive data package, offers a wider connection radius, and requires minimal power to operate. After all, better data means better insights. Better insights mean better business, operations, and revenue. Find out why we're investing in LoRaWAN: the new communications protocol of the future.
read more
Talk to us. We will be in touch with you soon.